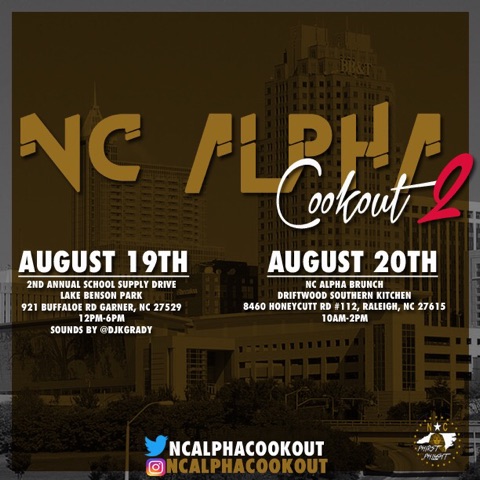 Many of us remember the annual thrill of the first day of school, with the excitement of seeing familiar friends and the anticipation of learning new things. But for many students, that excitement can quickly fade if they don't have the necessary supplies to support their academic work. To address this need in our community, the Association of North Carolina Alphamen (ANCA) held its inaugural NC Alpha Cookout – School Supply Drive in Durham, NC. Last year we were able to provide 100 students at Sherwood Githens Middle School with various school supplies, including pencils, book bags, paper, notebooks, calculators and much more.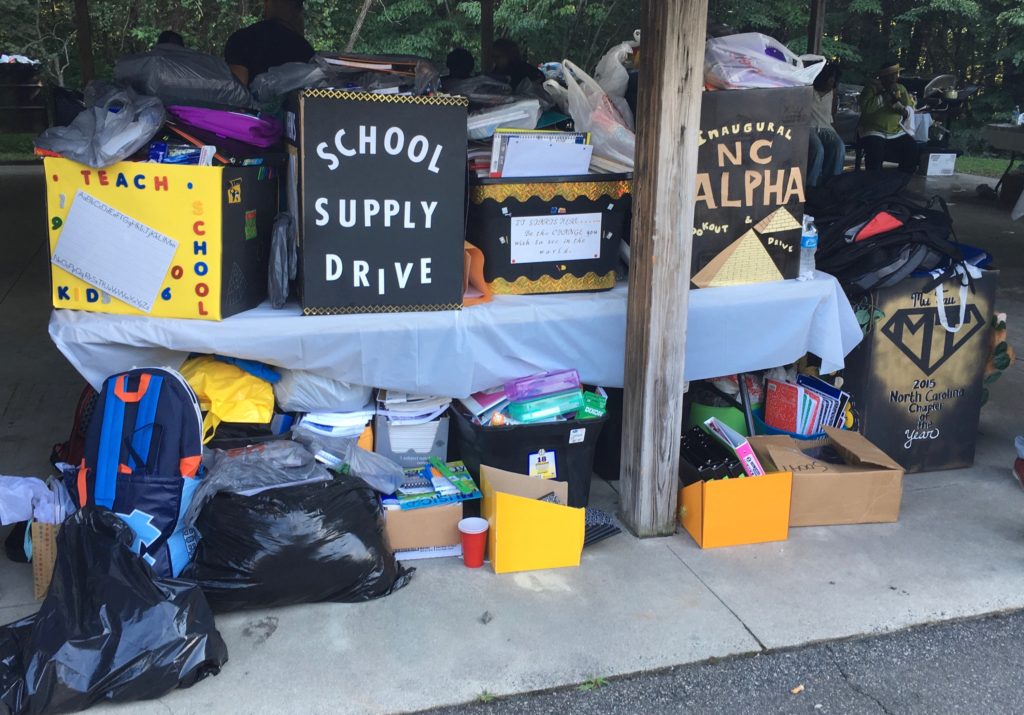 Schools that will be sponsored this year are as follows:
Carnage Middle School
Pamela Johnson: ppjohnson@wcpss.net
Ligon Middle School
Brandon Mcrae: bmcrae@wcpss.net
Delon B. Fletcher: 919-757- 7325; dfletcher3@wcpss.net
Washington Elementary School
Bob Grant: 919-219- 8158; bgrant@wcpss.net
Monetary donations can be made via paypal here.