Applications Received: 500+  Goal: 500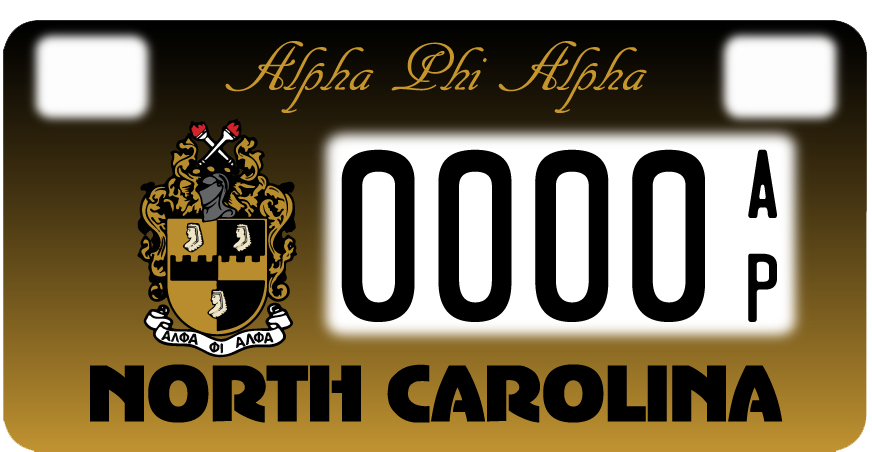 We have achieved the goal of 500 applications for the license plate!  We are following the guidelines set forth by the NC DMV and anticipate having plates by the end of next Summer.
Continue to check this site for more updates.  An email has been sent on how to update your information if needed.  We will continue the process mandated by the NC DMV and have a target of having plates by next summer.  We plan to end the registration portion of this campaign by 12/4.
If you don't have your plate by then at our "discounted" rate
You will have to wait and go thru NC DMV next year!
Until 12/4, you can complete your order online and submit payment or download, complete, and return the application with the appropriate funds. Also spread the word and encourage any ANCA Brother, active or not, to do the same.
Please note a 3% service charge is applied to an online transaction.
Check to see if you've already purchased your plate, click here.
If you have registered your vehicle and need to make an update, then click here.  The needed information should be on your vehicle registration card.
Frequently Asked Questions here.
More
| | | |
| --- | --- | --- |
| 12/31/2017 - 12/05/2017 | | |
| Regular Plate (All counties outside of Durham, Orange, & Wake) - $25 | $26.06 | |
| Personalized Plate (All counties outside of Durham, Orange, & Wake)- $45 | $46.65 | |
| Regular Plate (Durham, Orange or Wake Counties) - $30 | $31.20 | |
| Personalized Plate (Durham, Orange, Wake Counties) - $50 | $51.80 | |